Enjoy a delicious and effective way to support your overall wellness goals with our mood gummies.
Infused with CBD, CBG, and CBN, as well as functional mushrooms our gummies offer natural relaxation, cognitive support, and restful sleep in a convenient and tasty format.
Perfect for on-the-go or as a daily treat, our gummies are an easy way to incorporate natural support into your busy life.
Advanced Formulations
Crafted with cannabinoids & functional mushrooms for synergistic effects.
Organically Grown
Made from organic hemp plants cultivated in Colorado, USA.
cGMP Facility
Formulated & packed in an FDA-registered, cGMP facility.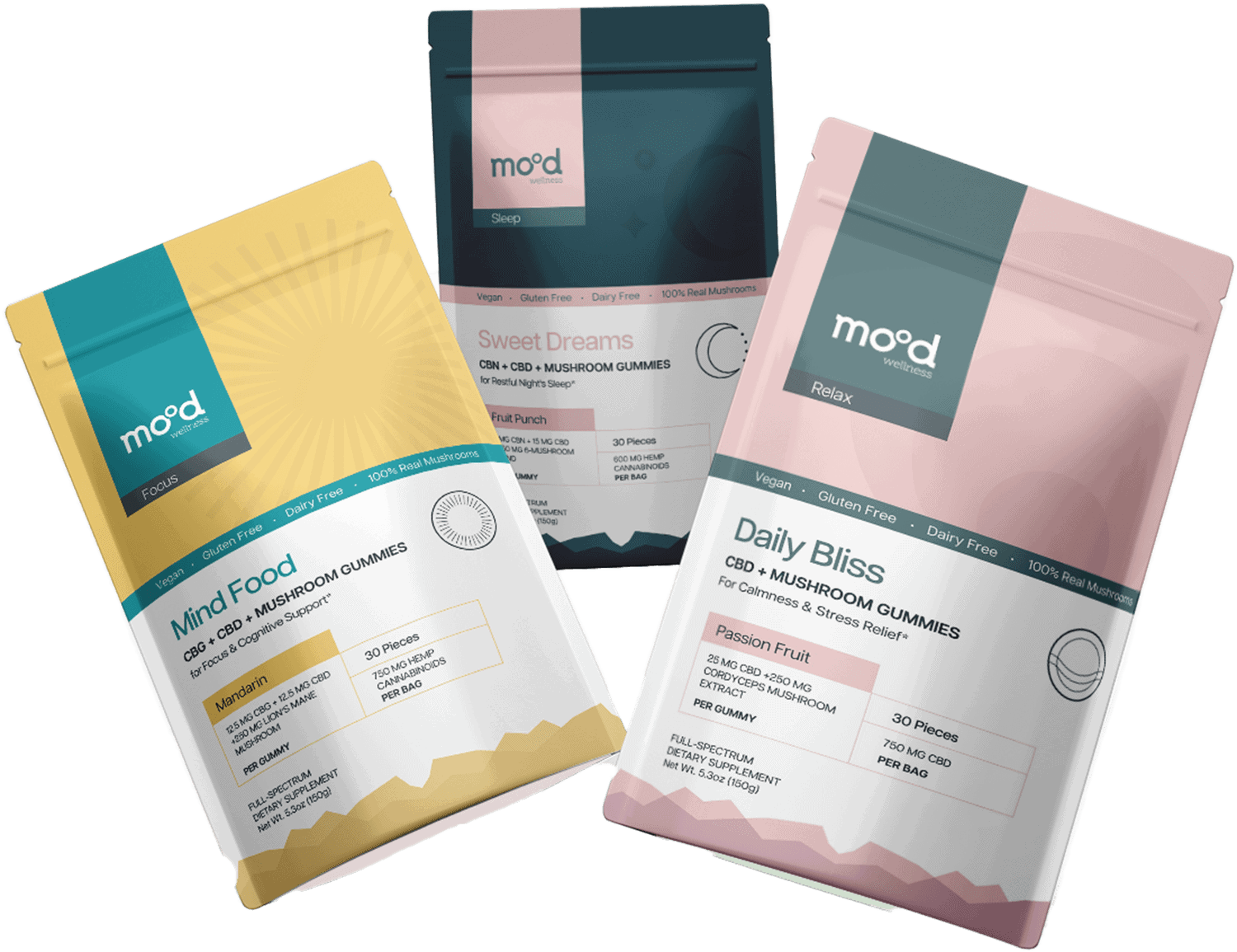 CO2 Extraction
The cleanest and most effective way to extract CBD.
100% Real Mushrooms
Only fruiting bodies mushroom extract. Without mycelium or grain.
Vegan Gummies
Without gelatin or any animal-derived ingredients.
HOW TO TAKE CBD MUSHROOM GUMMIES
Each gummy features a precise CBD & Mushroom dosage for easy control.